Let customers buy your products on-site and on-brand.
Add a customizable web shop to your own website or blog to sell digital products. Checkout, order fulfilment and a download portal are all taken care of without your customers ever leaving your website.
No credit card required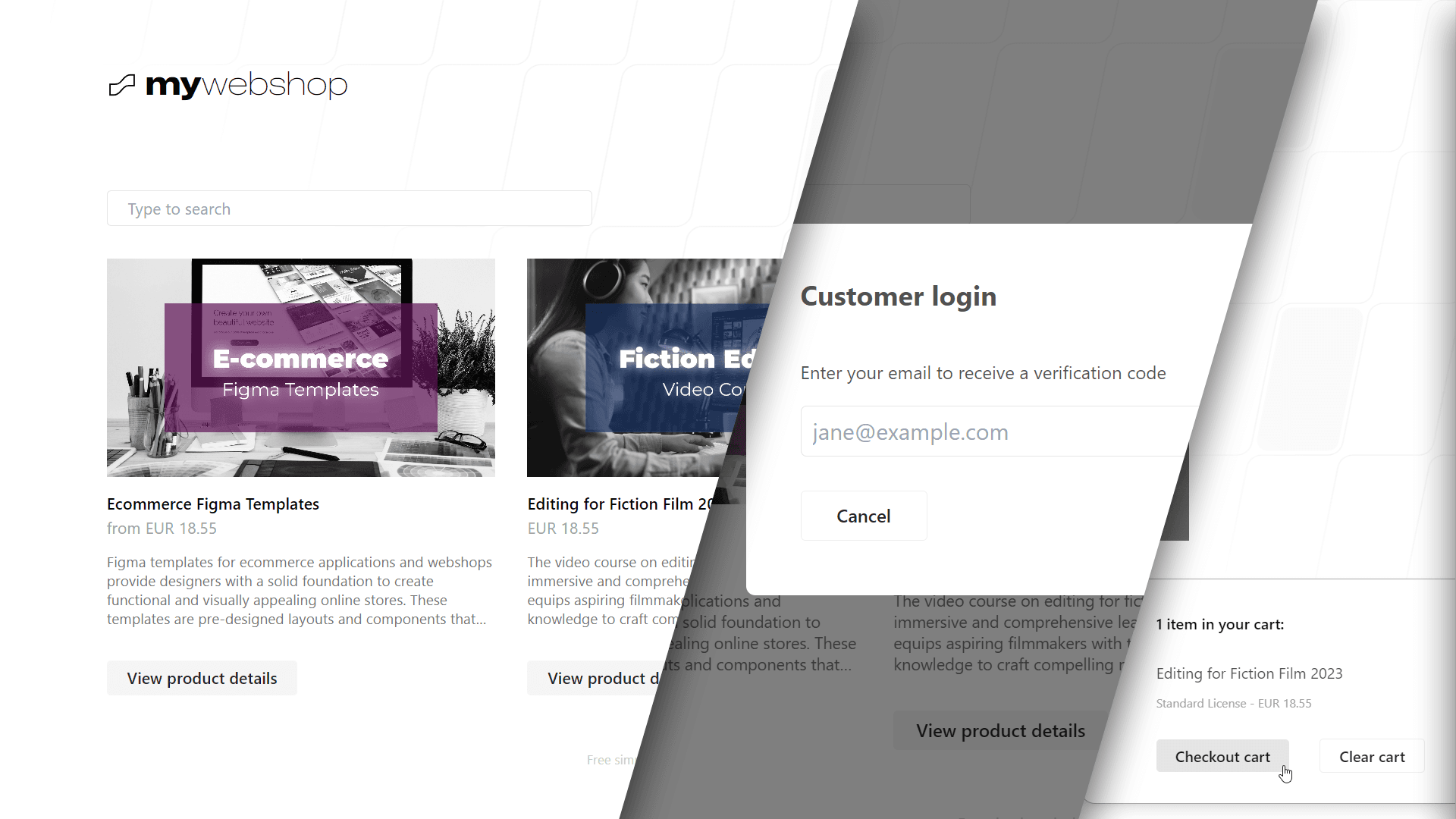 Customers love your brand, so why not keep it that way?
Not just any webshop,
make it your webshop.

Embedded in your website.

The webshop and shopping cart integrate seamlessly into your own website. Your customers are never redirected to different looking website.

Fully customizable.

You want to dot the I's and cross the T's? No problem, MinimalWebshop is minimal by design, but fully customizable down to the stylesheet level.

Long term relationships.

The integrated customer portal, let's customers return to view previously purchased products and any updates or new products you offer.
Simple setup, easy to use and stays out of your way
Sell the way you want
Selling products online, shouldn't be difficult. We take care of the technical details and let you focus on creating amazing products.
Manage products in one place.

Whether you're just creating a product or updating it, MinimalWebshop takes care of the technical synchronization between you and your payment provider

Add multiple variants

Add multiple licensing options for each product with different prices to cater to a wider audience.

Show localized prices

Make your audience feel right at home with their local prices on your products.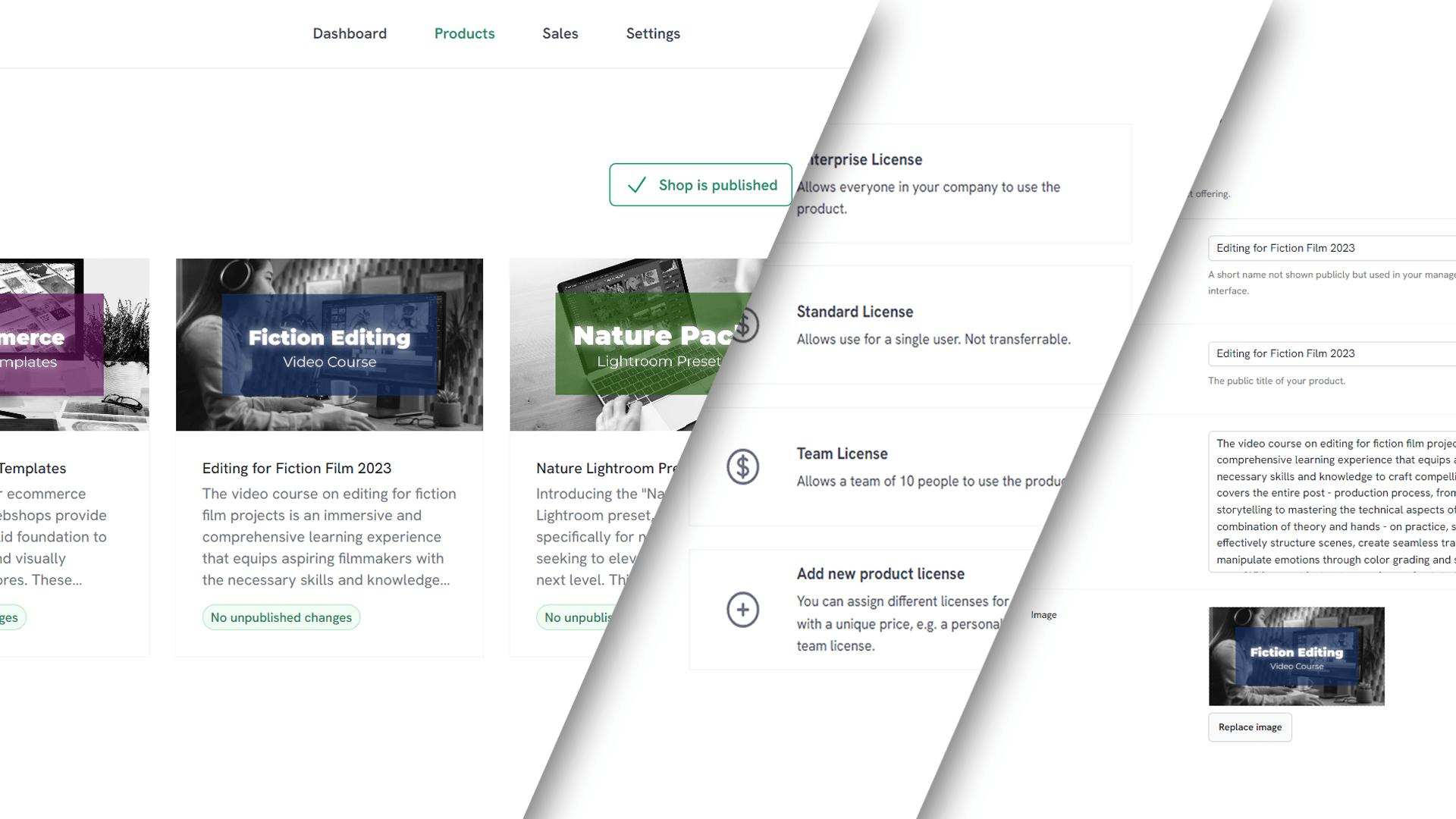 Easy access to your products for paying customers
Secure Fulfillment
The files for the products you sell are securely stored and delivered only to customers with verified payments. Authorized customers can access all products they have purchased.
Gated downloads.

Links to any files associated with your product are not accessible to anyone who has not purchased the product.

Fulfillment emails.

Once a customer has purchased your product, they'll receive an email with a link to download the product directly from your website.

Self service customer portal.

Customers can access all their previous purchases and any updates by entering their email address meaning less support for you.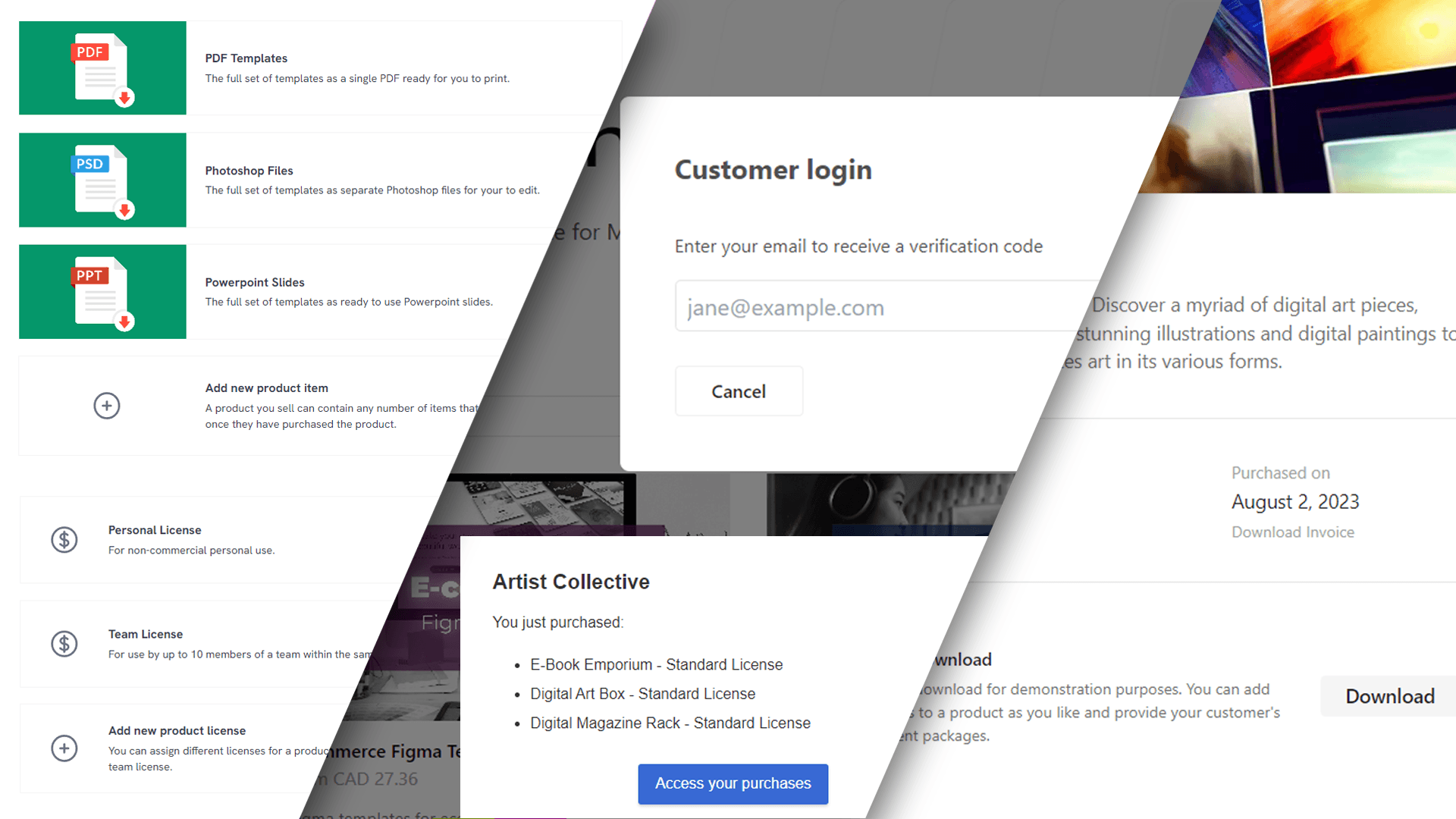 No technical skills required
Built to be easy to use by anyone,
but we're on hand for support at any time.

Setup your merchant.

Use a payment solution like Paddle to simplify your selling journey. MinimalWebshop takes care of the technical details.

Add your first product.

Describe your products, assign a price and upload the files your customers will receive. Now you're ready to sell!

Copy paste our snippet.

MinimalWebshop gives you a small piece of code you can copy paste into your website builder or CMS and then your webshop is ready.
Is MinimalWebshop right for me?
Do you care about your brand and want to focus on making great products? Then Yes!
One simple interface to manage your products
We will take care of making sure your payment provider is always up-to-date and that your products are available for sale. You can focus on making great products and we will take care of the rest.
Minimal by default, customizable to your heart's extent
We believe that the best way to sell your products is to let them speak for themselves. You've created a personal brand, so we let you customize your webshop any which way you want.
Works with Merchants of Record
You just want to sell great products, let a Merchant of Record like Paddle take care of sales tax, VAT, and other compliance issues. Your customers will be able to pay with their preferred payment method and in their local currency.
Someone to reach out to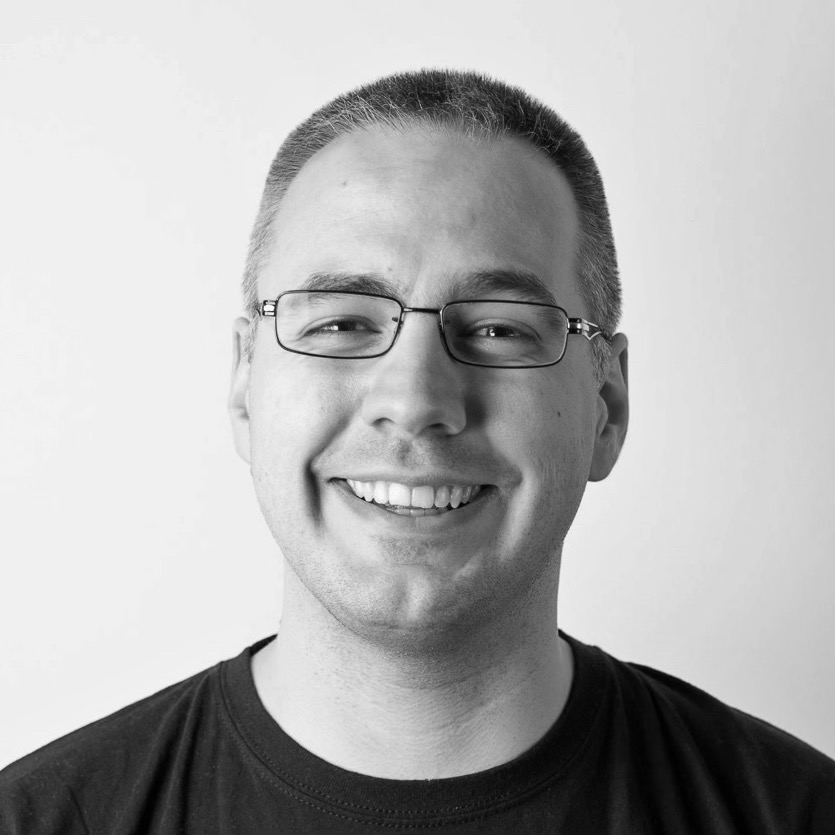 You know how hard it is to get ahold of someone if you need to? Well, not here. I'm Alex and ready to help you succeed.
My email is alex@minimalwebshop.com or if you prefer you can schedule a call with me here.